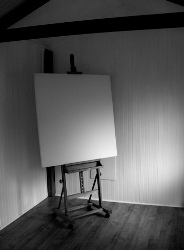 New.
The word is all around us this week – New Year, new projects, new commitments…
What would it be like, I wonder, if I determined to relate to myself as "NEW" more often? In a world where we are socialized to always look to the past to determine what the future will be – credit checks, resumes, references, gossip – it seems a bit challenging to relate to one's self as new; as PURE POSSIBILITY.
But just imagine what that would be like?
8 Comments
No comments yet.
RSS feed for comments on this post.
Sorry, the comment form is closed at this time.