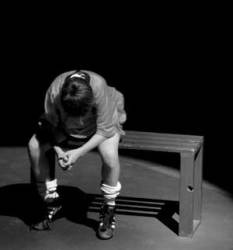 I find it interesting (if not a little bit troubling), the degree to which cynicism and doubt will so easily trump the possibility of achieving something that is -
beyond great.
*It can't because it never has
*I won't because they never will
*He shouldn't because doesn't stand a chance
Some things are just not meant to be…
Because possibility lives in every conversation that we are willing to have in favor of it, and because it dies a slow and painful death in every moment that we choose to entertain the notion that something can't be done –
I am left to wonder what in the world would be possible if cynicism and doubt were forced to take a back seat.
(If only for a little while…)
15 Comments
No comments yet.
RSS feed for comments on this post.
Sorry, the comment form is closed at this time.