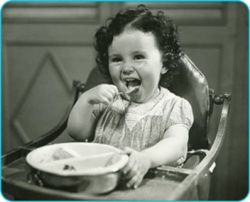 Step away from the doughnut!
Below is a recipe for a serious smoothy.
I mean, if you want to start the day with something really healthy that tastes really great — even though it looks a little greenish gray — this is the drink for you.
Anti-oxidant, great for circulation, filling and non-fattening — all that good stuff. But, I have to admit that the thing I love most about it is that it makes my skin look really great!
Don't take my word for it though. Do your own research on the health benefits of *some of the key ingredients.
Anyway, here it is:
1 packet of Acai (frozen Acai berry packet)*
1 organic banana
1 organic pear
1 handful raw almonds*
1 handful goji berries*
2 tablespoons Hemp protein powder*
2 tablespoons of Hemp Oil (rich in Omega 3)*
1/2 teaspoon spirulina*
1 cup of organic apple cider
Blend in blender on high and enjoy!
8 Comments
No comments yet.
RSS feed for comments on this post.
Sorry, the comment form is closed at this time.