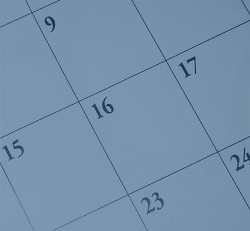 I took advantage of the opportunity this past week, along with many others, to reflect upon the legacy of Dr. Martin Luther King, Jr.
As I watched the parades and as I listened to the many admirers pay tribute to the leader of the Civil Rights Movement, I considered the man and his mission. What I have come to appreciate most about the way that MLK lived is that, he was a man who actually walked the talk, and he demonstrated the kind of judgment and character while doing it, that remains a breath of fresh air so many years after he spoke to us for the last time.
The beauty of Dr. Martin Luther King was his keen and poetic ability to inspire people to unite around an idea and to fight conventional wisdom in the process. He was intention without manipulation, conviction without compromise and purpose without pause.
MLK was power without force.
And so, today –
as we go about our daily lives, the name of Dr. Martin Luther King, Jr. will probably not be mentioned again until this same time next year. But the ideals that his memory invokes are ideals that as a society, we consciously and consistently evoke.
24 Comments
No comments yet.
RSS feed for comments on this post.
Sorry, the comment form is closed at this time.