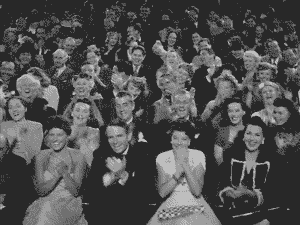 We are definitely in the middle of competition season – the Oscars, March Madness, the election…As an unobjective observer, I couldn't help but come up with the following self indulgent consideration:
It is far better to endeavor to identify your own unique voice, set your own original tone and forge your own uncharted path, than it is to try and decide which way you think the wind might blow in an effort to keep it at your back.
In other words -
Better to be an original who tries and fails and lives to try again, than to risk being uninspiring.
4 Comments
No comments yet.
RSS feed for comments on this post.
Sorry, the comment form is closed at this time.