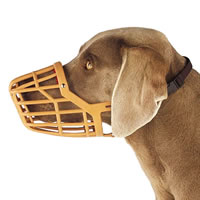 Someone yesterday, accused me of being "nice".
"Well, I never!" You might as well poke me in the eye. You can say a lot of things about me but "nice" better not be one of them.
Last night as we sat down for coffeeand dessert (a nightly ritual that I force Auguste into when he'd much rather be watching whatever game of whichever sport is on), I shared this ridiculous accusation. He agreed with me and told me I was "absolutely right" that
the "nice" can not be trusted!
I remember Michael. He was a "nice" guy. He was a guy that was in a Meisner Technique class that I was taking back when I was studying theatre. Michael was one of those chronically "nice" guys, always overly smiling and being overly accomodating. He may have had everyone else in that class fooled, but not me. I was on to him and I had predicted (and told David so that I would have a witness) that it would be just a matter of time before "Michael Nice Guy" would expose his true colors.
Class after class he would do his scene work and every time that he would have to express any emotion other than "NICE", he would close his eyes, start rubbing his forehead and play with his hair. It's like he was trying to keep his proverbial lid on tight or something.
Sure enough, just as I had predicted to David, one brisk, bright, beautiful sunny day, as we were reaching the end of our 2 year term, it happened —
Michael flipped his tightly screwed on lid and all Hell broke loose!!!!, so to speak.
He just completely lost control and started screaming obscenities and throwing chairs and, while everybody else sat looking stunned and shocked, I just gave the old "I-told-you-so shrug" and leaned down and smuggly whispered to David "But, he was such a nice boy. And then he took out the entire class".
So, do not, DO NOT ever accuse me of being NICE!!! That would be insulting.
"I don't trust the 'nice' ", I continued on with Auguste.
"All that frosting is covering up some kind of nasty cake, rest assured!!! It's just not natural!!! I like to tell it like it is.!!! I smile when there is something to smile about.!!!! If I don't like something I don't pretend that I do!!! The chronically "nice" never lose it!!!!!!! They're not healthy!!!!! You've got to let your lid flip regularly or else it will eventually explode like Michael and people could get hurt!!!!!
And then I realize that I'm going on and on and on and on and on and on, drinking coffee and eating pie and I look over at Auguste and I catch him with his eyes closed, rubbing his forehead.
26 Comments
Oh my. I was recently accused of being a "nice guy" too. I'm now in the process of proving just how wrong that was. (insert devilish grin here)

Lamasil


When The Frosting Is H…

Trackback by Christa Zrenner — 8/24/2005 @ 3:14 AM
RSS feed for comments on this post.
Sorry, the comment form is closed at this time.