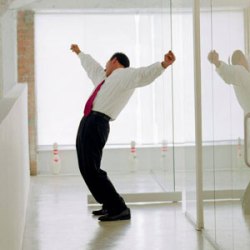 "Life rarely turns out the way that it should" is an illusion, yet, a familiar attitude that we are conditioned to accept (while at the same time, we resist). "Life doesn't turn out the way that it shouldn't – either" however, is a notion that we rarely entertain.
My mother-in-law is living in an assisted living facility now. This is a new development and not one that she welcomed at all. The first time that we went to visit her, she greeted us through tortured tears as she insisted that "This is not how it was supposed to be. This is not my life", suggesting somehow that there had existed, at one time, a plan that could somehow be controlled.
I felt helpless as I listened; at a loss for how to sooth the agony that consumed her. When I found myself thinking, rather unexpectedly "Yeah, I know what you mean. Sometimes life just sucks, doesn't it", I realized that I might be on to something:
Where is it written that we are all promised "happily ever after"? Where is it promised that we won't have some really crappy days?
Each one of us will have our good days and all of us will have days when we wish that we were somebody else. We will win sometimes and, just like the sun rises in the east and sets in the west, guaranteed, there will be those times when everything seems to be coming apart at the seams.
And —
there exists in each one of our moments, the opportunity to breathe deeply while we appreciate the fact that we are alive and that we can choose to really live by making the most out of where we are RIGHT NOW.
Life promises to us nothing, but the opportunity to live in the here and now, and the privilege to embrace whatever hand we've been dealt in the moment as –
My life.
21 Comments
No comments yet.
RSS feed for comments on this post.
Sorry, the comment form is closed at this time.