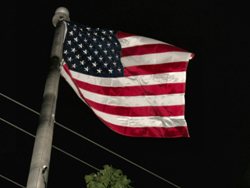 From American Dreams Lost and Found by Studs Terkel, Copywright 1980:
Tom McCall, the former Governor of Oregon, who failed in his comeback attempt, was a bit pessimistic when he talked with Studs Terkel. "I am just…wondering", he said, "where is the glow of yesteryear? I'm wondering where the heroes went. Gosh, I don't know how long ago they left. Heroes are not giant statues framed against a red sky. They are people who say: This is my community, and it is my responsibility to make it better. Interweave all these communities , and you really have an America that is back on its feet, a comfortable nation to live in again. I really think we're gonna have to reassess what constitutes a hero."
Tom McCall was governor of Oregon from January 9, 1967 – January 13, 1975. He died on January 8th, 1983 at the age of 69.
No Comments
No comments yet.
RSS feed for comments on this post.
Sorry, the comment form is closed at this time.