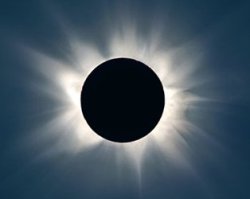 The sound of the telephone slamming on the other end signals something final this time. The clock suggests it is time to go. Struggling to locate my inner survivor, I resent the fact that I can't take just another minute to absorb the crushing blow. What will life be like without her wisdom? What am I supposed to do without her constant advice?
Where will we spend Christmas?
Three o'clock always comes too fast.
I remember the days when I could afford to indulge in the self-pity party, complete with sad song in the background, playing over and over and over again, but motherhood dictates to me that it is suddenly time to grow up. And so, before I shake off any evidence of sadness or pain, before I pull myself together and get ready to go, I study my reflection in search of relief, crystal clear that there will be no sad song today. Standing there attempting to paint on a picture perfect stiff upper lip, I can't help but imagine if I might be the one in twenty years, on the other end, slamming down the phone.
I haven't seen my mother in five long years. We haven't spoken in three. Does she ever wonder if I am okay? Wait. Three o'clock is the bewitching hour. Time to suck it up…
As I hurry to the door, careful before I leave to shift who I am being from rejected
daughter to devoted mother, I consider those days when I would wallow my way back from the land of my self–pity (and in my own sweet time), having come to the conclusion that, while feeling sad is one thing, being sad is a luxury that whether I resent it or not, I can simply no longer afford.
1 Comment
No comments yet.
RSS feed for comments on this post.
Sorry, the comment form is closed at this time.