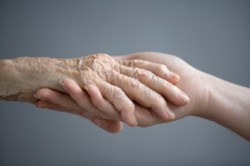 Out of about 10,000 Chinese medicinal plants only about 60 belong to the class of Superior Tonic Herbs. Out of these 60 herbs He Shou Wu is the most amazing longevity tonic of all. It is widely used in Chinese herbal medicine as a tonic to prevent premature aging by tonifying the Kidney and Liver functions. It also is known to bring up Jing (vital essence), nourishing the blood, and fortifying the muscles, tendons and bones. It strengthens and stabilizes the lower back and knees. He Shou Wu is also used to enhance sexual drive and fertility in men and women. It can increase sperm count in men and help build more semen even in old age. It helps build ova in women as well. It is also widely used in Asia to maintain the youthful condition and color of the hair. This is, for some reason, its most popular attribute but it does so much more than this! There are countless legends of people that have lived well past the century mark taking this herb.
6 Comments
No comments yet.
RSS feed for comments on this post.
Sorry, the comment form is closed at this time.