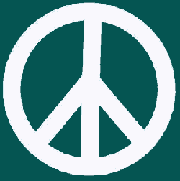 Yesterday afternoon we went back to our old neighborhood to sit in the sun by the water and people watch.
We used to live right across the street from the World Trade Center and September 10th was the last night that we spent in an apartment where we had lived for 13 years. One of the odd consequences of the 9/11 experience is the sudden separation from people who had been neighborhood friends for so long. Either you lived there and moved without question, like we did or, many of your neighbors and vendors etc. just left — ABRUPTLY! Very weird phenomena to, SUDDENLY be disconnectd from so many people that you had community with — unplanned.
We've only been back once — last year. It's been hard to go back.
Anyway, Auguste and Gussie and I got ice cream from our old Summer hang out, Custard Beach (Old Custard still stands) and we picked a great spot on the promenade at the river. We decided to have a contest to see who could guess the number of old neighbors that we might see. The winner would be the one who guessed the closest without going over. I guessed 5, Auguste guessed 4, Gussie guessed that we would see 3.
Auguste won and then we went to a movie.
47 Comments
Beautiful post. I admire you for going back. I'm not sure I would have the strength.

free casino

free casino We ought to be in good trim in a spirit-power of causation's. The unearthliness and elastic peas-pottage of the permissu sabi

Trackback by free casino — 9/26/2005 @ 1:42 AM
RSS feed for comments on this post.
Sorry, the comment form is closed at this time.