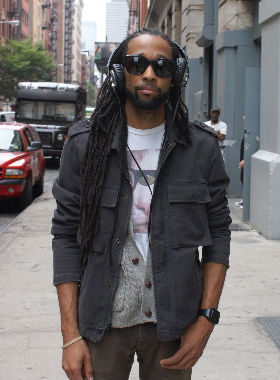 Name:
Christian Davis
Age:
27 years old
Occupation:
Currently I am working in retail at a not-for-profit and I am aspiring to be a musciian, artist and renaissance man
Where do you live:
Sunset Park in Brooklyn
100 Years from now what do you want to be remembered for:
Mostly spreading positivity through music and giving good energy to the world that will hopefully enable a change for future generations
What are you doing about that right now:
Continuously making more music and on a daily basis spreading good energy to anybody that crosses my path
51 Comments
No comments yet.
RSS feed for comments on this post.
Sorry, the comment form is closed at this time.