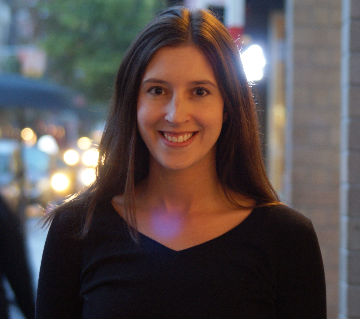 Name:
Tara Bracco
Age:
35 years old
Where are you from:
Long Island, New York
Where do you live:
Midtown Manhattan
Occupation:
I am the Founder of Poetic People Power and Co-founder of The Project Solution
With the Poetic People Power I work with artists combining art and activism to share stories as a demonstration of how art and politics influence our community. With The Project Solution we are building a group of local donors here in New York City to fund projects overseas – projects like water projects in Africa. Right now we are supporting a bathrooms facilities project at a school in India.
100 Years from now what do you want to be remembered for:
I would be happy if in 100 years from now the work that I am doing is no longer needed.
More important to me, than being remembered is feeling like the people that I am working with have an impact on people and that our projects extend into the lives of others. If that happens in a true way for people it won't be able to be measured in an exact way. I wouldn't be surprised if nobody
12 Comments
No comments yet.
RSS feed for comments on this post.
Sorry, the comment form is closed at this time.