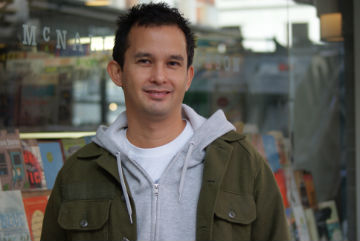 Name:
Marty Syjuco
Age:
41 years old
Where are you from:
The Philippines
Where do you live:
East Village, NYC
Occupation:
Documentary Filmmaker
100 Years from now what do you want to be remembered for:
I want to be remembered for making a difference with my films. I want to be able to effect change. Maybe just a change in each individual viewer. I want to be able to provide viewers with the opportunity to enter into a dialogue and I want to inspire them to do something.
"Watch my film and go do something about it!"
31 Comments
No comments yet.
RSS feed for comments on this post.
Sorry, the comment form is closed at this time.