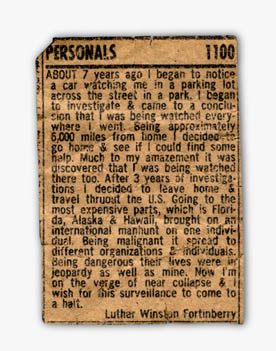 Yesterday afternoon, Gussie and I were waiting for the Subway to return home from her violin lesson.
While we were waiting, a Dad and his, oh about 12 year old son, asked us how to get to Coney Island. After we told them (Gussie actually knew more about it than I did), I asked them where they lived, and the Dad said "Tampa Florida".
I noticed how much the son looked like the father. I noticed how carefree and glad to be together they were. We talked a little bit about the hurricanes in Florida last year and how they are bracing for the weather that this summer might bring.
Our train pulled up and both the Dad and the son wished Gussie and I a great summer. They were really nice.
When we got home, there was a message from Auguste on voicemail. He called to let me know that they found that little boy, Brennan Hawkins – the boyscout that was lost in Utah — alive.
Great News! and God Bless!
I thought about how relieved and beside themselves with joy Brennan's parents must be. I thought about that Dad that we had met waiting for the Subway train; how he and his son were off to enjoy a bit of summertime fun together at Coney island. I thought about how quickly something fun like camping or playing at the amusement park can turn into —
something else.
I imagined the horror that parents must experience when their children go missing.
I asked Gussie to please practice her violin with her bedroom door open,
wide.
23 Comments
No comments yet.
RSS feed for comments on this post.
Sorry, the comment form is closed at this time.