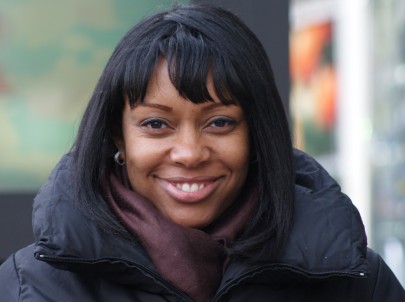 Name:
Grace Williams (from HarlemDiamond.com)
Age:
38  years old
Where are you from:
Born and raised in Harlem
Where do you live:
Still in Harlem
Occupation:
Day time I work for a utility company and I have a blog site called Strictly Chicks and I also have HarlemDiamond.com
100 years from now what do you want to be remembered for:
100 years from now I would love to be remembered as someone who was loving caring, a compassionate friend and also someone that was a trailblazer no matter what happened.
If you fall down you get back up and you still try to remain positive through all the ups and downs that you might face.  So, I think those are probably the main characteristics.
Sometimes we focus on our legacy and maybe it's a building with your name on it for some people but for me its what you instill and how you touch people and carry that on through the generations.  That's the things that really stay and stick with you and become the foundation of a community.
5 Comments
No comments yet.
RSS feed for comments on this post.
Sorry, the comment form is closed at this time.