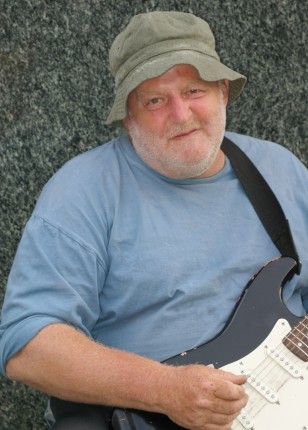 Name:
Vladimir Laksin
Age:
60 years old.  I will be 61 years old in December.
Where are you from:
I was originally born in Russia and then I went to Poland and I came here in 1969.
Where do you live:
I live on 136th Street between Broadway and Amsterdam.  I am renting a room in a Dominican neighborhood.
Occupation:
Well this is what I do.  I come here (corner of 23rd Street and 7th Avenue, Manhattan) to play my guitar and sing.  This is my ninth year.  I lost a job.  My health was bad.  I had no money.  I didn't know what to do.  I never played guitar well but I used to play bass guitar years ago.  My background was in art – design, topography, retouching.  So, no job, no money, I go on the street and I started playing.  I am getting better and better.
100 Years from now what do you want to be remembered for:
Ha.  Well, for being the king of love.