Web Sites: Portero.com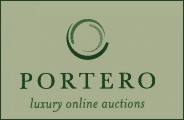 Why I am recommending Portero.com:

Because Portero specializes in luxury items (valued at $100 and above) and pledges to handle your items with the care that they deserve. They also take a lot of work off of your hands in the process!
Parting can be such sweet sorrow, so why not get --
the royal treatment.
time.
Click here to visit the Portero web site
From the web site:

Portero's Value Proposition
As the leader in auctions for new and previously owned luxury goods Portero is uniquely positioned to provide extraordinary value to both buyers and sellers in the luxury marketplace.
For Buyers
Portero Protection unconditionally guarantees the authenticity, stated condition, and operability of all items we sell to maximize value for both buyer and seller. Our exclusive Portero Protection is the one and only source of protection for buying luxury items online.
For Sellers
Portero offers Premium All-Inclusive Process. Call us and we will come to you, assess, value, authenticate, research, professionally photograph, and check the operability of each item. We will then set up and run the auction, manage communication with buyers, auction your item, and professionally pack and ship it to the buyer. At the conclusion of the auction you will receive a check.
Portero provides you maximum value for your luxury goods by providing the greatest exposure to the marketplace combined with unsurpassed expertise in selling luxury items online.
Click here to visit the Portero web site