My Two Cents: Brief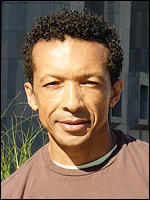 "She said she came to play the game. But did she come to win?"
I was listening to a coach doing a post game T.V. interview. The coach was describing one of his key players approach to the game following a critical loss.
His comment had gotten my attention.
I've never heard it put this way before, I thought to myself.
Do I "come to play" or do I "play to win"?
Taking nothing away from the courage and commitment that it takes to - just show up -- showing up to play is not the same thing as playing to win the GAME.
The fact that someone would choose to be in the GAME at all is an honorable thing -
But,
to come to win, that's a whole different conversation, with an entirely different attitude and approach.
When a player shows up to win the GAME, the energy which that is required to sustain that frame of mind can generate power to light up a small town.
The kind of self confidence, inner-resolve, passion vision and faith that is required to win has power.
When you show up to just play, you won't win. When you show up to win, you just might...
That's my two cent's (for whatever it's worth).
Auguste Roc
auguste@danaroc.com