My Two Cents: Do You See What I See?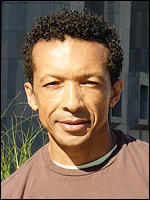 "It's just two guys beating each other to a pulp, if you don't consider the details.
This was the observation of a friend, shared over dinner the other night.
"To understand and appreciate boxing you really need to get up close."
Boxing is comprised of multiple layers of detail. When you really pay attention, you'll notice that boxers make an extraordinary commitment to learn and train so that they can expertly execute in the ring.
Boxing is complex.
People don't get boxing because they don't look any further than the obvious. Moves, counter moves, figuring out what your opponent's strategy, all while being able to adjust yours, if necessary.
Boxing requires a mental discipline.
There is a lot of work that goes into the precise delivery of an effective punch. It doesn't just happen. It is the result of strict mental discipline and extraordinary physical mechanics.
It's all in the details.
Without knowing the extensive nature of the details that are required in boxing or in anything else for that matter, your view will always be limited. There is no way that you will ever see anything more than two guys just beating each other to a pulp.
Become a student of detail.
Fully appreciate something that you may have overlooked. Fully participate in something new by taking a closer look at what it's all about. Whether it's boxing or ballet, cooking or canoeing, rocket science or rocking chairs –
Details!
Understanding the details will provide you with an entirely new experience.
Open your eyes and you will open your world.
That's my two cent's (for whatever it's worth).
Auguste Roc
auguste@danaroc.com