Bert M. Petersen, Jr., M.D.
Prescription for Healthy Living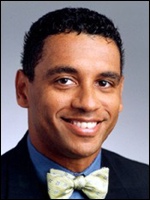 Chief of Breast Surgery and Co-Chief of The Division of Breast Oncology at The Cancer Center at Hackensack University Medical Center


Associate Professor of Surgery, University of Medicine and Dentistry of New Jersey-New Jersey Medical School


Medical Education: Johns Hopkins School of Medicine, Baltimore


Residency: surgery, George Washington University Medical Center, Washington, D.C.


Fellowship: surgical oncology, Memorial Sloan-Kettering Cancer Center, New York City


Board Certification: surgery


Specialization: breast cancer and breast diseases


Research Interests: treatment and prevention of breast cancer and breast diseases


Honors/Awards: National Cancer Institute/National Black Leadership Initiative on Cancer's Unsung Hero Award, The WNBA and National Alliance of Breast Cancer Organizations' Breast Health Hero 2000 Award, Hall of Fame 2001 in "Best Doctors of New York" (New York magazine), one of the "100 Best Black Doctors in the United States" (Black Enterprise magazine), "Top Doctor" (Redbook magazine)


Memberships: Cancer Care (trustee), Project SHE (trustee), Young Survival Coalition (Medical Advisory Board), Northern New Jersey Affiliate of The Susan G. Komen Breast Cancer Foundation (Medical Advisory Board), Upper Manhattan office of The American Cancer Society (chairman of the Board of Advisors)

Breast surgeon Bert M. Petersen, Jr., M.D., has devoted his entire career to the diagnosis, treatment, and prevention of breast cancer and other breast diseases. He works closely with the medical center's Betty Torricelli Institute for Breast Care to consult with patients who require surgical diagnosis and treatment. He has also been instrumental in developing a cancer center on his native island of St. Thomas in the U.S. Virgin Islands for residents there and in the Eastern Caribbean. Throughout his career, Dr. Petersen has engaged in a personal crusade to eliminate disparities in African-American cancer rates and has founded or organized many community outreach efforts for the public and educational seminars for physicians. Until 2003, he was a medical correspondent for WCBS Channel 2 News in New York City, where he covered breaking medical news and health care topics.
Dr. Bert Petersen's is one of the leading breast cancer surgeons in the country. His expertise in the area of Cancer care and the over-all well being of people, is surpassed only by his desire to leave a legacy of healthy living behind. He works tirelessly to improve healthcare for people where it is needed most and he is never, ever too busy to lend a helping hand.
--------------------------------------------
by Bert M. Petersen, Jr., M.D.
When I turned forty, my skin started going, but that was okay, because my eyes started going too. So, I couldn't see what was happening. It was like aging with the lights down low.
You know somewhere along the way between thirty and forty you begin to notice that you don't bounce out of bed quite the same way you used to. Its usually the first hint that we are all getting older.
Often we use forty as a marker. But how do you begin to chart a course for yourself that empowers you to manage your health throughout the life cycle.
Thomas Edison once said...."The doctor of the future will give no medicine, but will interest his patients in the care of the human frame, in diet, and in the cause and prevention of disease."
Well I just want you to know right now that what I have to say to you today won't make you young again or stop the process of aging. But I hope to give you some advice or as they would say on CBS ... Here are Dr. Bert's tips for to treating yourself and your body like a loving friend and to uncover God's divine plan of health for body, soul and spirit through modern medicine, good nutrition and the medicinal power of scripture and prayer. The best revenge you can have in life is being healthy. Someone once said "I hope Shirley Maclaine is right and we all get a crack at living life again. But just in case she's wrong, I'm not going to consider this a dress rehearsal."
So lets start with the first tip.... It's natural for most of us especially women to be caring for our family and loved ones at the expense of our own health. This may seem like common sense...
but tip number 1 is caregiver, heal thyself.
You know those instructions that the flight attendants announce before a flight... "In case of emergency please place your oxygen mask on first before helping minors or others in need".
Well guess what, it is relevant to everyday life as well. You can't take of the ones you love if you're not around to do it because of illness or premature death.
If you want to be eighty get into the habit of taking care of your aging body. You are not dying you're just getting older. Take baths instead of showers hopefully with that special someone ten years younger than you. In fact have them give you the bath. Take time out to get your nails done and indulge in your self. Life won't necessarily get easier if you start to take care of yourself, but it will get better. One thing that I have found as a doctor is that it's easier for me to care for someone else than it is to care for myself. But I have also found that I become a better caregiver when I look out for number 1. But put up a list of some reminders that will have you devote enough time to take care of your needs.
I will sit down when i drink this tea.
I will put my calls on hold when i have lunch.
I will walk home from work.
I will walk just to take a walk.
I will remember to breathe.
I will listen to music instead of the news.
I will drink a glass of water on my coffee break.
I will spend some time dreaming.
I will pray or meditate every evening.
I will do something for the kid in me once a week.
You see it's not really important what you do but it's the frame of mind that you are in. You want to begin to develop a healthy healing state of mind.
Tip number 2...develop mantras that work for you.
Kind words are like honey—sweet to the soul and healthy for the body...proverbs 16:2
You know i carry around a stack with me to get me through the day. Here are three of my favorites that i use at work...
"To cast a shadow, one must stand in the light."
-- Ralph Waldo Emerson
"It is never too late to become what you might have been."
-- George Emerson
"What would you do tomorrow if you knew that you could not fail?"
-- Dr. Robert Schuler
You see your mind needs to think it, your heart needs to feel it, and the soul stomach it in order to achieve real power. The kind of everlasting power when your presence, actions and words awaken something inside of you that transforms your spirit. That is where a profound sense of wellbeing and being well comes from.
Most of our life is spent in the routine...we get up, eat breakfast, go to work, come home, have dinner, go to bed and the cycle starts all over again the following day. Shouldn't we then have our days lit up by doing what we want to do and pursuing our wildest dreams? Step outside of your comfort zone daily and know that the butterflies in your stomach mean that you are taking your game to the next level. If you don't wake up with them, you are either going through life being pathetic or flatlining. At this point Dr. Bert suggests CPR and life support measures. Medical science has shown that people who are empowered in the pursuit of their dreams whether they achieve them or not experience longevity and a lower risk of chronic diseases like heart disease, hypertension and cancer.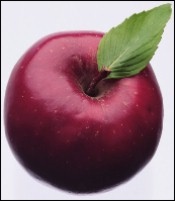 Tip number 3 live your life like we say in the islands... no problem mon
I am fascinated by the no stress lifestyle of my family and friends in the Virgin Islands. They never seem to age and always manage to get things done without the hectic pace of our big city lifestyle. I can't emphasize this enough...pray/meditate constantly and simplify your life.
Get up on time so that you can start the day unrushed.
Say no to things that don't fit into your plan, or that compromise your mental health.
Live within your budget. go to bed on time.
Pace yourself. All of your big plans don't have to be accomplished overnight.
These are all common sense ways to reduce stress in our life. But how about telling the truth. I for one have stressed out over the fab gucci coat that i had to have even though it didn't fit into my budget. And in fact worried my self sick until i got it. Now fashion may not be the hook for you. But what gets your obsession going to the point that you are completely blind to the extraordinary life and gifts that surround you?
Tip number 4...check up on your yearly check-up.
How many of you go annually yo see your primary care physician? Tell the truth! Most of us take better care of our cars than we do our bodies. I'm not talking about going to the doctor to just have blood drawn and every conceivable test ordered but having an established relationship with your doctor and being vigilant about diseases that you are at risk for. Many of us will shop around for the right car, perfect house, or fabulous shoes but spend very little time looking for the best fit in the physician that will empower you to take an active role in preventive health and support you in the time of illness. Cherish your health. If it is good, preserve it. If it is unstable or failing, do what you can to stabilize it and get help.
Have your annual physical work for you by being prepared. Ask what is required of you...what tests will i be given?....may i have breakfast?...how long will the exam take?
Bring a list of your concerns so that you don't forget to ask...i have joint pains, is this a form of arthritis...etc. And bring a friend when it might be something serious. Four or more ears are better than two.
Which brings me to tip number 5... take a soul check and a walk
Boldy embrace exercise and weight loss
Do you like to walk? Get a buddy.
Do you like going to the gym? Get a buddy.
Remember that moderate exercise is as effective as "no pain no gain". Research has shown that 20-30 minute of brisk walking 3-4- times a week had similar results in weight reduction and lowering blood pressure and cholesterol as the high intensity workouts that we have all been told should be our goal.
If you're going to work hard, you need a strong heart and a healthy body to keep up with your demanding schedule. Just like marathon runners, you have to train your body for the marathon called life that you have set. However don't forget to get plenty of rest with your exercise routine and just the activity of daily living. Current research suggests that 7-8 hours is the optimal and preferred length of time a normal adult should devote to sleep nightly. Again, lack of sleep throws off your cortisol and melatonin levels and leads to chronic diseases like cancer, diabetes, heart disease and hypertension. Plus many of us are just down right evil and irritable when we don't get enough sleep. Who needs that?
Tip number 6...power up on power foods
Make food your friend...once and for all. Food is not the enemy but dieting may be.
Miss Piggy once said, "Never eat more than you can lift". There are no surprises here...
portion control
avoid fad diets
eat a balanced diet
drink water
limit alcohol intake
increase fiber, fruit and vegetable
avoid processed foods
detox regularly through fasting
take vitamins and natural supplements
And again i emphasize, discuss all of this with that great doctor that you trust to make that you are eating right for you. If necessary see a nutritionist to discuss this. If you wanted to remodel your home, don't you speak with an architect and engineer? Consider that you don't know and perhaps it would be better to discuss with an expert.
Lastly tip number 8...To thine own self be true
Live your life doing what god intended for you to do. No matter how busy you are if you are doing what you were intended to do then there is no separation between work and play. Life becomes fun.
Be courageous and follow your heart...spiritual suicide is death just the same. Keep learning about whatever. Surround yourself with what you love, whether it's family, pets, keepsake, music, plants, hobbies, etc.
And in the end tell the people you love that you love them, at every opportunity. It is the greatest gift that you can give anyone and it is this physician's number one prescription for feeling great about yourself and improving your health...give away all of your love to mankind.