DeNatalie Phillips
An Essay From A Loving Sister
by DeNatalie Phillips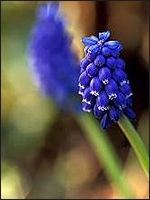 On December 24th, 2005, Joseph R. Phillips, Jr. was shot to death for what seems to be, no good reason at all. This would have gone unnoticed by me except for the fact that Joseph was my cousin Carla's brother-in-law. Had he not been, my cousin's brother-in-law, I would have never really known that he lived and that he mattered. But he did live and he did matter. Now I know. Now so can you.
From my desk in Atlanta, I scour Internet articles in the Clovis News Journal looking for anything that might help my brother's death make sense. We have family and friends in Oklahoma, Tennessee, Georgia, New York, Wisconsin, Texas and Illinois who are all doing the same, searching Clovis for something that we have yet to find: peace.
We see the articles recounting the recent rash of violent crimes there. I see it's not just our family; there is a group of us that all have crime, Clovis and Christmas in common.
We are invisibly connected, each with a horrific footnote to add to the family tree, including homicide, kidnapping or rape. The articles on the Internet recount a sundry assortment of misdeeds that took place over the holidays in Clovis, a small Midwestern town that I would never have suspected of such.
And we are left behind, the loved ones of those who transitioned violently to become a Clovis holiday crime statistic.
For my brother, the fatal transition came on Christmas Eve around 9:30 p.m. while heading to a cab to get cold medicine for a co-worker. He'd planned to leave the Clovis motel and return home right after Christmas, as soon as the sales promotion he was working on was over.
He did leave Clovis. However, he returned to my mother in Oklahoma the week after Christmas in a body bag, killed by a fatal gunshot wound to the chest.
According to witnesses, Joseph did not know his perpetrator. There were only a few words exchanged. With no apparent motive for the shooting, it's confusing and mind-boggling. But the holiday headline was simple and succinct: "One dead at Clovis motel."
Before 3 a.m. on Dec. 25, I'd never heard of Clovis, N.M. Today it's a new, strange word forever embedded into our family vocabulary, indelibly connected to the pain in our hearts.
Between prayers, however, we search for things to be thankful for, and that helps to bring peace and ease the blow. We thank God that we got to speak to J. J. about an hour before the incident. He was happy and jovial and in good spirits.
Our family is grateful to the cab driver who witnessed the incident. He called the police. He stayed on the scene to contribute to the report. He chose to do the right thing and got involved. If anything is going to change in Clovis, people must choose to do the right thing and continue to get involved.
The other person we thank is Magistrate Judge Richard Hollis who declined to reduce the alleged perpetrator's bail. Everyone deserves due process; but witnesses must be protected as part of that process so more feel free to come forward.
I know Clovis only for its crime and little else. People of Clovis know my brother as a crime victim and little else. In both cases, that's just too pathetic to settle for.
I know there must be more to your city than heinous crime, just as there is more to my brother than being the latest victim of it. "One Dead," though it may accurately describe the crime scene, is simply not an appropriate way to leave the memory of my brother.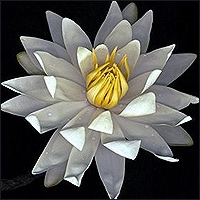 Anyone who knew Joseph knew him to be very much alive, probably even more lively than most. He will long be remembered for his tenacious sales ability and his love for people. He was a gentle giant, who loved kids, animals and laughter. His 7-year-old niece, Hyaline, would say, "J. J. is coming over so we can play." And play he did. Whether it was a game of chess, football or the piano, he loved to play.
He was born on July 27, 1957, to Dr. Joseph Phillips and Sarah Wesley Phillips in Nashville, Tenn., the oldest of four children. He attended public schools and joined the military, stationed in New Ulm, Germany. After the military, he worked as a special education outreach coordinator for the New York City School system serving as liaison between schools and parents. Later, as a returning student at Langston University, he excelled in the business program and graduated with a bachelor of science degree.
His quest for adventure, entrepreneurial spirit and fearless ability to sell to anyone anywhere led him to several cities, the last of which was Clovis.
Joseph is survived by his wife, Catherine; mother, Sarah Phillips of Guthrie, Okla.; sister, DeNatalie Phillips of Atlanta; brother, Vincent Phillips of Madison Wis.; sister, DeLanie Brewer of Guthrie; nieces, Olivia Phillips, NyLainah Brewer and Faith Brewer; and nephews, Omar Phillips and Elijah Brewer; brother-in-law Nyrhone Brewer, sister-in-law Carla Phillips as well as a host of in-laws, relatives and friends.
On behalf of the family of my dead brother, Joseph R. Phillips, Jr., I wish the people of Clovis God speed in restoring peace in Clovis.