Nicole King-Burroughs, Designer
"I am not interested in dressing the world, just the few with an inimitable sense of style."

Born and bred in Detroit Michigan, King-Burroughs has held style court on the East and West coasts for over 10 years.

Fueled by an innate vintage-inspired style and sensibility and her New York and Paris design and academic experiences, this award-winning Parson's School of Design graduate remains one of the most sought after vintage designer/costumers in the business.

For 8 years she successfully led design teams at the GAP, excelling as the Design Director for premiere collection of the 1969 Denim Vintage Collection. Nicole also managed to provide progressive, essential trend and design direction for the Adriano Goldschmeid (AG), Mavi Jeans Collections & most recently excelled in delivering a "style facelift" to both The LimitedBrands and the "fall 06" women's collection for 7 for all mankind jeans. Taking SFAMK from merely a jeans line to a sophisticated sportwear collection.

March 2005 marks the successful launch of her Vintage-Asian inspired jewelry & accessory collection entitled Buddha Soul*. The collection is celebrated by notables including super-model Gisele Bundchen, Desperate Housewives; Eva Longoria and Alfre Woodard, and has even captured the attention of costumers for Kate Winslet and Jennifer Connolly for the upcoming feature film, Beautiful Children.

Buddha Soul* is a personal favorite of the triple threat, Beyonce Knowles, morning dynamo Kelly Ripa of Live With Regis and Kelly, and the talent star of Something New, Sanaa Lathan.

The exotic jewelry collection was featured in Derek Green's Spring 06 runway show, featured in Instyle Magazine's Fall 2005 issue, and in both October and September's Ego magazine credited as the "A Jewelry Designer You Should Know."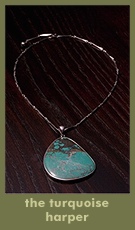 Heart and Soul
as told to Dana Roc
Heart and Soul
How do you create a successful business that embodies your own soul, your own values and your own economic sensibilities?

You listen to your soul and then you follow your heart.

Nicole King Burroughs has done exactly that - she listened to her soul and then she dared to take a big risk and follow her heart. The process continues to be its own reward.

A fashion designer by trade, Nicole is successfully making a name for herself, creating jewelry and accessories for the hip and the chic. With her unique spiritual, anthropological vibe, Nicole is poised on the cutting edge of what looks great - NOW! She has created an elegant, sophisticated line of fresh and fun accessories that she calls -

Buddha Soul*.







Give From the Heart*

Have A Heart or Two.

Feel good giving and look good doing it. Buddha Soul* Designer and creative chameleon Nicole King-Burroughs makes giving to charity a stylish breeze with her "Have a Heart" necklaces. Sweet, petite and delivering a 100% of profits to Harlem New York's Hale House Foundation (first institution of its kind in the nation to house and care for infants born to mothers addicted to drugs), the hearts come on black satin or crimson stretch nylon, with a gold-plated "BS" heart.

---------------------------

CLICK HERE TO BUY YOUR
BUDDHA SOUL* HAVE A HEART
for CHARTIY NECKLACE

-----------------------

Hale House Center
Hale House Center, Inc. is a non-profit organization dedicated to building better futures for children and families in need through 24-hour infant and toddler residential care, developmental childcare programs, supportive housing, family stabilization efforts and community outreach.

Click here for more information on the Hale House Foundation.
Experiencing the Beauty
"Buddha Soul* is an accessory collection that combines 'one of a kind' vintage treasures with spiritual and modern charm. I am truly inspired by the opulent color and the alluring destination! The organic textures, ageless beauty and hand-touched heirlooms offer pure effortless joy and elicit boundless inspiration.

Each piece makes you feel like a sane, centered, stylish, modern GODDESS!"
Each piece is inarguably beautiful, but the beauty of Buddha Soul lies in the beauty of who Nicole is -

"a sane, centered, stylish, modern GODDESS" --

is exactly how I would describe her.

Our creations are an undeniable reflection of who we really are.
Living the Dream
Many people have many dreams but few will ever really go after what they imagine they could have. Many share a common belief that:

Everybody won't get what it is that they really want.

That's because --

Everybody won't go get it!
Taking the Risk
"I believe in creating my own destiny. I believe in creating my own joy."

"When you take a love or a passion and take a chance on making it a career, it feeds your soul, and it inspires others to take a chance on the unknown.

It truly takes limitless courage but, it's absolutely gratifying every single day!"
Starting a business, as with starting any major undertaking, presents a unique opportunity to realize the limitlessness of our abilities. Nicole has learned a lot about who she is and that, even though it hasn't always been easy, she has what it takes to really succeed.
Understanding the Equation
Part of the secret of the success of Buddha Soul* is Nicole's clear demonstration that free enterprise, together with a social consciousness is just good business. She understands that you can have a soul and a heart for other people and still serve your bottom line.
"Buddha Soul* uses a combination of raw materials such as; metal, wood and resin. None of the materials that I use comes from endangered sources."
Social accountability as more than a philosophy can be a rewarding way to live life. It is a way rewarding way to live life.
Appreciating the Privilege
The responsibility of any business is not only to create profits but to create alive, vibrant products and organizations that contribute with real commitment to the community. In this age of corporate scandal, with examples of profound greed all around, it is not only inspiring but encouraging to know that the spirit of giving is being celebrated.
"100 % of the proceeds from our "Have a Heart" necklace goes to the Hale House in Harlem New York. Hale House is the first institution of its kind, in the United States, to house and care for infants born to drug addicted mothers."
Nicole King-Burroughs is someone to watch. She is an example to follow because along with being smart and talented, she believes in living the dream as she strives to -

'Do the right thing.'
"I consider Buddha Soul* a lifestyle, and a gift of simple pleasure that I can give to others."



THE SERENITY NECKLACE

Treasured by Lindsey Lohan, Kelly Ripa, Eva Longoria, Beyonce Knowles, Gisele Bundchen and Sanaa Lathan

For more information about Nicole King-Burroughs and Buddha Soul* Style, visit BuddhaSoulStyle.com.