A Peace Corps History: A Speech delivered by Theodore Vestal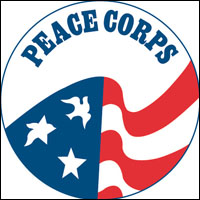 In recognition of one of our most ambitious institutions and with the sincere hope that its tradition will live on, continuing to inspire like efforts – I salute the Peace Corps, now in its' 47th year.
A PEACE CORPS HISTORY
by Theodore M. Vestal

Delivered at An Evening of Celebration and Remembrance of the 40th Anniversary of the Founding of the Peace Corps
Tulsa, Oklahoma, 28 April 2001
Isn't it wonderful to be celebrating the fortieth anniversary of the founding of the Peace Corps? To those of us who can remember forty years ago, it seems as if it were only yesterday! Everyone who has been associated with the Peace Corps has mental stories, if not a book, about his or her adventures and trials and tribulations of learning first hand about a different culture. I'll tell you some of mine, fully mindful that my experience was only a small part of the tale that has been ongoing since 1961 and has involved over 163,000 people who have served in the Peace Corps in 134 countries.
Senator John F. Kennedy first announced the idea of a Peace Corps while he was campaigning for the presidency in 1960. He was running late on 14 October 1960, when he arrived at the University of Michigan in Ann Arbor at 2:00 a.m. A crowd of 10,000 students and faculty were still waiting patiently for him. Addressing this friendly group, Kennedy presented the idea of a peace corps as a question. He asked the mainly young audience if they were ready to work in Asia, Africa, and Latin America, living on a modest scale, and giving a part of their lives to such service. What would they think, Kennedy asked, if a new administration undertook to organize a Peace Corps to make this possible? The activists in the audience liked the idea and organized a letter writing campaign in support of JFK's proposal. The Kennedy campaign received some 30,000 letters expressing an interest in the peace corps idea during the next few weeks. Senator Kennedy formally proposed the idea in a major address at the Cow Palace in San Francisco on 2 November 1960, and his proposal captured the imagination of thousands of young people throughout the nation.
There were critics however. The Peace Corps was ridiculed by detractors as "Kennedy's Kiddie Korps," "the children's crusade," and "a haven for draft dodgers." President Eisenhower even derided it as "Kennedy's juvenile experiment."
After winning the presidency, one of Kennedy's first acts was to establish the President's task force on the Peace Corps. He chose his brother-in-law, R. Sargent Shriver, to head the task force and to report to him on how the Peace Corps could be organized, and then to organize it. Shriver immediately began to assemble a task force of "the best people we could find from the professional worlds, universities and great foundations, from corporations and unions, from private agencies and the Civil Service." Most were new to government service, and they had a demanding timeline: every thing had to be done instantly. In round the clock meetings in rooms at Washington's Mayflower Hotel, this new staff debated what a peace corps should be while setting one up. Shriver went on several round the world trips seeking endorsement of the peace corps idea from world leaders including Nehru of India, Ayub Khan of Pakistan, Nkrumah of Ghana, Sekou Toure of Guinea, and the heads of state of Burma, Nigeria, Malaya, Thailand, and the Philippines. The concept of volunteers as "middle level" manpower appealed to most of these leaders. They envisioned Peace Corps personnel as providing a "missing link" in their development plans. Nkrumah and Nehru asked for a small number of volunteers to come to their countries, and this opened the door for other Third World nations to request such assistance.
On 1 March 1961, the task force presented its report to the President who, on the same day, established the Peace Corps by Executive Order as a new agency in the Department of State. A few days later, Shriver was sworn in as director by U.S. Supreme Court Justice William O. Douglas in the presence of Vice President Lyndon B. Johnson and Secretary of State Dean Rusk. The media at the time gave expansive coverage to the Peace Corps. The movie star good looks of the Shrivers and the Kennedys brought a certain cachet and glamour to the new administration and the new agency. Celebrities, including Harry Belafonte, civil rights leader Dr. Benjamin Mays, and Father Theodore Hesburgh, president of Notre Dame University, were appointed to a Peace Corps Advisory Council. In bureaucratic turf battles over the place of the new agency in the federal government, some State Department personnel had proposed that Peace Corps Volunteers serve as technical helpers to USAID technicians-as "extra hands for the more experienced older men." Fortunately that idea was not accepted, and Vice President Lyndon Johnson successfully fought for the Peace Corps' establishment as an autonomous agency. Furthermore, the Peace Corps was not to be an instrument of foreign policy, and it was to have no connection to governmental intelligence-gathering agencies.
THE PEACE CORPS

The Peace Corps website offers a thorough overview of the Volunteer experience - the types of work Volunteers do, the countries in which Volunteers serve, a step-by-step guide to the application process, and details about how Volunteers live. Learn About Peace Corps is a great place to start for information about Peace Corps and becoming a Volunteer.

Still have questions? The answer may be just a click away. Visit one of our Frequently Asked Questions pages or search the site:

You can also try the following resources:

Regional Contacts

Call 800.424.8580 to get in touch with the recruitment office nearest you. Or view our list of regional recruitment office addresses to visit a recruitment office in person or send an email.
On 22 September 1961, President Kennedy signed the Peace Corps Act. By that time, the first groups of Peace Corps Volunteers (PCVs) were already at work in Ghana and Tanzania, and over forty nations had requested volunteers. The Peace Corps captured public imagination as had no other single act of the Kennedy Administration, and PCVs quickly became the largest group of Americans ever to live abroad "upcountry."
It was my good karma to work in the Peace Corps during the final stages of the initial organization of Peace Corps/Washington in 1963 and to serve with the first six groups of PCVs in Peace Corps/Ethiopia from 1964-1966. I first heard of the Peace Corps while watching Senator Kennedy's Cow Palace address on television. Like many others, I was enchanted by the idea, but because I already had a family, I assumed there was no way I could be part of the new organization. We were living in Sacramento at the time, and I was surprised to learn that a colleague in California's Coordinating Council for Higher Education had been to Washington for an interview for something called the "Peace Corps staff." My imagination piqued, I sent a letter of inquiry and a resume to a college classmate, Bill Moyers, whom I knew was director of public information for the Peace Corps. I heard nothing back for what seemed a long time, and I assumed the Peace Corps had no use for a man of my talents. Then one summer morning, I received a telephone call at 6:00 a.m. A pleasant woman's voice said: "Mr. Vestal, one moment please for John D. Rockefeller, IV." I thought someone was putting me on. But it was indeed Jay Rockefeller, who was heading Peace Corps' Talent Search. He invited me to come to Washington for interviews for a staff position, an offer I could not refuse. After two days of interviews, I met with Shriver, who at that time required a personal meeting with all staff candidates. A brief time afterwards, I was invited to work in Peace Corps/ Washington. By the time I arrived, there already were over 7,300 PCVs at work in 44 countries (about the same number of PCVs currently serving in 2001).
My colleagues were a talented, ambitious, and aggressive group of men and women, many of whom pursued successful careers after their Peace Corps service. Shriver felt his Peace Corps administrators were the best staff ever assembled in Washington. He stretched their abilities and creativity with his management style, known as "the football method." Shriver would toss an idea or a problem (the football) to the staff, and the ablest or the fittest would pick up the ball and run with it. Administrative neatness was not a byproduct, but the style was effective. Shriver and his lieutenants had little patience with anyone who suggested "things couldn't be done that way in the government." Things were done. And the people doing them included many more women and minorities than were in the federal service at that time. The Peace Corps sought out African-Americans who composed 7.4% of the staff, compared to 0.8% in other federal agencies, and the percentage of women was impressive too.
The Kennedy years were an exciting time to be in Washington. Visiting heads of state rode with President Kennedy in open cars down Pennsylvania Avenue, and the first astronauts were feted with parades. Because of the large number of African-Americans on the Peace Corps staff, we were well informed about the Civil Rights Movement. Peace Corps staff were allowed to take a day of annual leave to join the March on Washington in August 1963, and many of us heard Martin Luther King's "I have a dream speech." Outstanding speakers addressed the Peace Corps staff from time to time, and Senator Hubert Humphrey, considered by many to be the originator of the Peace Corps idea, gave an especially poignant talk. The Peace Corps also had its first major crisis caused by PCV Marjorie Michelmore's indiscreet postcard from Nigeria interpreted as disparaging of her host country, an occurrence that gave hostile critics a brief opportunity to berate the Volunteers.
A few Peace Corps staff went to Puerto Rico for ten days to experience some of the outward-bound training with PCVs. We gamely ran, survival hiked, drown-proofed, rock climbed, repelled down the highest dam on the island, and studied Spanish with much younger PCVs on their way to Guinea! Peace Corps/Washington was loaded with fit athletes, some of whom had been collegiate stars, and one, Charles Jenkins, was an Olympic gold medal winner (in the 400 meters race). With such talent, it was little wonder that the Peace Corps usually won the District of Columbia softball and touch football championships. The Shrivers graciously invited many staff to their home in Rockville, Maryland, for "athletic weekends." Touch football, the Kennedy's game of choice, was played with vigor (pronounced with a Boston accent) while simultaneously, golfers practiced their drives, tennis warriors battled on the courts, children rode ponies, and the sedentary exercised their elbows with martinis on the terrace. During the football game, my teammates included a Congressman, two Senators, a Catholic priest, and the starting quarterback of the Washington Redskins, Norm Sneed. All of our formations were power formations. Later in the day, I played on Maria Shriver's softball team that defeated her brother Bobby's.
Because of the close ties of the Peace Corps to President Kennedy, JFK's assassination was a heartrending, emotional time at the Peace Corps office. After the first reports from Dallas, Shriver left for the White House and made many of the state funeral arrangements.
In Ethiopia, the first group of 244 PCVs, the largest contingent of Volunteers sent to any country at that time, were greeted by Emperor Haile Selassie in September 1962 and thanked for coming to "help drive out ignorance." Working mainly as teachers, the PCVs made a significant contribution to education in Ethiopia, and by trial and error had figured out what the Peace Corps was supposed to be doing. My arrival in Ethiopia in 1964 coincided with the Peace Corps getting out of the business of issuing furniture and gear (two forks, four spoons, etc.) to PCVs. Instead the Volunteers were given some money and told to go to the local market to buy what they needed.
I worked with PCVs, many of whom were holding full time jobs and living overseas for the first time. My task was to make sure they were doing their jobs well and were reasonably happy in their work. While the PCVs lived by the code of "flexibility," in moments of frustration, they often quoted Kennedy's inaugural address, "Ask not what your country can do for you…" Most would agree with Dick Lipez, an Ethi I Volunteer, who later wrote: "Peace Corps life tempers one by its sheer and irresistible intensity." Generally, tougher assignments produced happier Volunteers. Most of the PCVs were in structured teaching assignments that probably were easier to handle than the unstructured community development projects popular in Latin America at the time. During vacations and after their terms of service, Volunteers traveled to other Third World countries and to nations that they might never have visited had they not been in the Peace Corps. Sadly, during my last year of service, a PCV was attacked and killed by a crocodile, the first Peace Corps fatality in Ethiopia. In June 1966, when I returned to Peace Corps/Washington, there were more than 15,000 PCVs serving abroad-the largest number in Peace Corps history.
Africa in the mid-1960s was coming out of the last vestiges of colonialism, and many were optimistic about the future development of the continent. I was fortunate to visit all of Ethiopia's provinces, traveling by foot, horse, Land Rover, chartered Cessna, and regular Ethiopian Airlines flights. My travels took me to most of the important natural and man-made landmarks of a country with one of the world's oldest and most fascinating histories and brought me in contact with Ethiopians from all walks of life.
Many PCVs in Ethiopia provided students with free room in exchange for their doing simple chores around the house. The number of "host country nationals" supported by PCVs while they were in school is unknown. Doubtlessly there were many, as were the number of host country nationals later sponsored by PCV in coming to the United States. Another unknown statistic is the number of Americans, family or friends, who traveled overseas to visit PCVs in locales far from the beaten tourist paths. Without doubt the Peace Corps brought more American visitors to the Third World than any other government program.
There is a Peace Corps legacy in every country where PCVs were assigned. I witnessed one of the results of the Peace Corps' work in Ethiopia when I returned there in 1992. While serving as an international election observer, I worked with many Ethiopians who had Peace Corps teachers between 1962 and 1974. Their spoken and written English skills were far superior to those of younger Ethiopians. And who knows? Perhaps there is a connection between the Peace Corps' work in Ethiopia and the tens of thousands of Ethiopians who chose to come to the United States in their diaspora since 1974.
Since my days of service in the Peace Corps, I have enjoyed instant rapport with other veterans of the organization that I've met. The shared experience of a couple of years overseas in whatever country, in whatever years has developed a brother-/sister-hood of the Peace Corps that is one of the great benefits from having served our country in that special way.
In the early years of the Peace Corps, the noted British historian Arnold Toynbee expressed his admiration for the program. Said Toynbee: "Here is a movement whose express purposes is to overcome the disastrous barriers that have hitherto segregated the affluent Western majority of the human race from the majority of their fellow men and women. I believe that, in the Peace Corps, the non-Western majority of mankind is going to meet a sample of Western man at his best."
Time has proven Toynbee correct. Tonight I ask you to join me in a toast to all the Peace Corps Volunteers and staff who, during the past forty years, have forged an enduring and ongoing legacy of service to the world's developing nations. Ladies and Gentlemen: To the Peace Corps and Peace!
Remarks of Senator John F. Kennedy

At 2:00 a.m. on October 14, 1960, Senator John F. Kennedy addressed students on the steps of the University of Michigan Union. In his speech, he challenged the students to give two years of their lives to help people in countries of the developing world. The following is a transcript of that speech.

I want to express my thanks to you, as a graduate of the Michigan of the East, Harvard University.

I come here tonight delighted to have the opportunity to say one or two words about this campaign that is coming into the last three weeks.

I think in many ways it is the most important campaign since 1933, mostly because of the problems which press upon the United States, and the opportunities which will be presented to us in the 1960s. The opportunity must be seized, through the judgment of the President, and the vigor of the executive, and the cooperation of the Congress. Through these I think we can make the greatest possible difference.

How many of you who are going to be doctors, are willing to spend your days in Ghana? Technicians or engineers, how many of you are willing to work in the Foreign Service and spend your lives traveling around the world? On your willingness to do that, not merely to serve one year or two years in the service, but on your willingness to contribute part of your life to this country, I think will depend the answer whether a free society can compete. I think it can! And I think Americans are willing to contribute. But the effort must be far greater than we have ever made in the past.

Therefore, I am delighted to come to Michigan, to this university, because unless we have those resources in this school, unless you comprehend the nature of what is being asked of you, this country can't possibly move through the next 10 years in a period of relative strength.

So I come here tonight to go to bed! But I also come here tonight to ask you to join in the effort...

This university...this is the longest short speech I've ever made...therefore, I'll finish it! Let me say in conclusion, this University is not maintained by its alumni, or by the state, merely to help its graduates have an economic advantage in the life struggle. There is certainly a greater purpose, and I'm sure you recognize it. Therefore, I do not apologize for asking for your support in this campaign. I come here tonight asking your support for this country over the next decade.

Thank you.