Henry Louis Gates: Déjà Vu All Over Again by Stanley Fish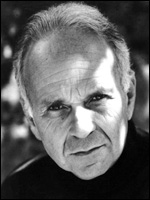 Stanley Fish is the Davidson-Kahn Distinguished University Professor and a professor of law at Florida International University, in Miami, and dean emeritus of the College of Liberal Arts and Sciences at the University of Illinois at Chicago. He has also taught at the University of California at Berkeley, Johns Hopkins and Duke University. He is the author of 10 books. His new book on higher education, "Save the World On Your Own Time," has just been published.
Henry Louis Gates: Déjà Vu All Over Again
By Stanley Fish
New York Times
Friday July 24th, 2009
I'm Skip Gates's friend, too. That's probably the only thing I share with President Obama, so when he ended his press conference last Wednesday by answering a question about Gates's arrest after he was seen trying to get into his own house, my ears perked up.
As the story unfolded in the press and on the Internet, I flashed back 20 years or so to the time when Gates arrived in Durham, N.C., to take up the position I had offered him in my capacity as chairman of the English department of Duke University. One of the first things Gates did was buy the grandest house in town (owned previously by a movie director) and renovate it. During the renovation workers would often take Gates for a servant and ask to be pointed to the house's owner. The drivers of delivery trucks made the same mistake.
From toiling as White House slaves to President-elect Barack Obama, we have crossed the ultimate color line.

By: Henry Louis Gates Jr.
The Root
Posted: November 4, 2008 at 12:00 AM

A new dawn of American leadership is at hand.

President-elect Barack Obama

We have all heard stories about those few magical transformative moments in African-American history, extraordinary ritual occasions through which the geographically and socially diverse black community—a nation within a nation, really—molds itself into one united body, determined to achieve one great social purpose and to bear witness to the process by which this grand achievement occurs.

The first time was New Year's Day in 1863, when tens of thousands of black people huddled together all over the North waiting to see if Abraham Lincoln would sign the Emancipation Proclamation. The second was the night of June 22, 1938, the storied rematch between Joe Louis and Max Schmeling, when black families and friends crowded around radios to listen and cheer as the Brown Bomber knocked out Schmeling in the first round. The third, of course, was Aug. 28, 1963, when the Rev. Dr. Martin Luther King Jr. proclaimed to the world that he had a dream, in the shadow of a brooding Lincoln, peering down on the assembled throng, while those of us who couldn't be with him in Washington sat around our black-and-white television sets, bound together by King's melodious voice through our tears and with quickened-flesh.

But we have never seen anything like this. Nothing could have prepared any of us for the eruption (and, yes, that is the word) of spontaneous celebration that manifested itself in black homes, gathering places and the streets of our communities when Sen. Barack Obama was declared President-elect Obama. From Harlem to Harvard, from Maine to Hawaii—and even Alaska—from "the prodigious hilltops of New Hampshire ... [to] Stone Mountain of Georgia," as Dr. King put it, each of us will always remember this moment, as will our children, whom we woke up to watch history being made.

My colleagues and I laughed and shouted, whooped and hollered, hugged each other and cried. My father waited 95 years to see this day happen, and when he called as results came in, I silently thanked God for allowing him to live long enough to cast his vote for the first black man to become president. And even he still can't quite believe it!

How many of our ancestors have given their lives—how many millions of slaves toiled in the fields in endlessly thankless and mindless labor—before this generation could live to see a black person become president? "How long, Lord?" the spiritual goes; "not long!" is the resounding response. What would Frederick Douglass and W.E.B. Du Bois say if they could know what our people had at long last achieved? What would Sojourner Truth and Harriet Tubman say? What would Dr. King himself say? Would they say that all those lost hours of brutalizing toil and labor leading to spent, half-fulfilled lives, all those humiliations that our ancestors had to suffer through each and every day, all those slights and rebuffs and recriminations, all those rapes and murders, lynchings and assassinations, all those Jim Crow laws and protest marches, those snarling dogs and bone-breaking water hoses, all of those beatings and all of those killings, all of those black collective dreams deferred—that the unbearable pain of all of those tragedies had, in the end, been assuaged at least somewhat through Barack Obama's election? This certainly doesn't wipe that bloody slate clean. His victory is not redemption for all of this suffering; rather, it is the symbolic culmination of the black freedom struggle, the grand achievement of a great, collective dream. Would they say that surviving these horrors, hope against hope, was the price we had to pay to become truly free, to live to see—exactly 389 years after the first African slaves landed on these shores—that "great gettin' up morning" in 2008 when a black man—Barack Hussein Obama—was elected the first African-American president of the United States?
The message was unmistakable: What was a black man doing living in a place like this?
At the university (which in a past not distant at all did not admit African-Americans ), Gates's reception was in some ways no different. Doubts were expressed in letters written by senior professors about his scholarly credentials, which were vastly superior to those of his detractors. (He was already a recipient of a MacArthur fellowship, the so called "genius award.") There were wild speculations (again in print) about his salary, which in fact was quite respectable but not inordinate; when a list of the highest-paid members of the Duke faculty was published, he was nowhere on it.
The unkindest cut of all was delivered by some members of the black faculty who had made their peace with Duke traditions and did not want an over-visible newcomer and upstart to trouble waters that had long been still. (The great historian John Hope Franklin was an exception.) When an offer came from Harvard, there wasn't much I could do. Gates accepted it, and when he left he was pursued by false reports about his tenure at what he had come to call "the plantation." (I became aware of his feelings when he and I and his father watched the N.C.A.A. championship game between Duke and U.N.L.V. at my house; they were rooting for U.N.L.V.)
Now, in 2009, it's a version of the same story. Gates is once again regarded with suspicion because, as the cultural critic Michael Eric Dyson put it in an interview, he has committed the crime of being H.W.B., Housed While Black.
He isn't the only one thought to be guilty of that crime. TV commentators, laboring to explain the unusual candor and vigor of Obama's initial comments on the Gates incident, speculated that he had probably been the victim of racial profiling himself. Speculation was unnecessary, for they didn't have to look any further than the story they were reporting in another segment, the story of the "birthers" — the "wing-nuts," in Chris Matthews's phrase — who insist that Obama was born in Kenya and cite as "proof" his failure to come up with an authenticated birth certificate. For several nights running, Matthews displayed a copy of the birth certificate and asked, What do you guys want? How can you keep saying these things in the face of all evidence?
He missed the point. No evidence would be sufficient, just as no evidence would have convinced some of my Duke colleagues that Gates was anything but a charlatan and a fraud. It isn't the legitimacy of Obama's birth certificate that's the problem for the birthers. The problem is again the legitimacy of a black man living in a big house, especially when it's the White House. Just as some in Durham and Cambridge couldn't believe that Gates belonged in the neighborhood, so does a vocal minority find it hard to believe that an African-American could possibly be the real president of the United States.
Gates and Obama are not only friends; they are in the same position, suspected of occupying a majestic residence under false pretenses. And Obama is a double offender. Not only is he guilty of being Housed While Black; he is the first in American history guilty of being P.W.B., President While Black.