Glenn Tunstull, Internationally Acclaimed Painter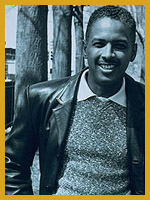 Glenn Tunstull was born in New York City in 1950, and has said that he "always knew he was going to be an artist." His early interest in drawing was supported by his family, while growing up in Detroit, where he and his family moved to in 1958. After concentrating in commercial art in high school, he studied at Parsons School of Design in New York for two years.

He left school to work for a number of pattern companies before creating fashion illustrations for Women's Wear Daily and Vogue Magazine. In 1977, Tunstull moved to Europe, and based in Paris and Milan, produced fashion illustrations for design houses including Hemes and Kenzo, and publications such as Marie Claire and Votre Beaute. Upon returing to New York in 1979, the artist worked for many editorial, retail, and beauty clients including The New York Times, Calvin Klein, Polo/Ralph Laurent, Bloomingdales, Neiman Marcus, Revlon, and Clairol. In 1997, Tunstull created illustrations for a children's book plublished by Smion and Schuster. He has taught at Parson School of Design, and Pratt Institute.

A period of global travel, beginning in 1996, would prove to be a turning point in Tunstull's artistic development. Starting with a trip to France, he would create off-the-cuff documentary watercolors that faithfully recorded the scenes he was experiencing. Subsequent visits to Jamaica, Brazil, Australia, Martha's Vineyard, and other locations would prove to be equally inspiring. Tunstull was particularly drawn to sites that combined water and sky, and the play of color. In 2000, he began painting in oil, creating expansive landscapes and seascapes based on close observation. As the work developed, a sense of abstraction emerged, while the desire to represent reality remained strongly present.

Tunstull has acknowledged the influence of a number of painters, including van Gogh, with his intensity of color. Hopper and his play of light on the landscape, Klimt, particularly his densely detailed scenes of nature. The latter's sense of all-over abstraction relates to a series of paintings that Tunstull developed while working in Brazil. These vibrantly colored abstractions composed of block-like pixels would provide the model for the artist's newest work. These abstracted beach scenes and landscapes present a sparkling vision of some of his favorite subjects, including the skies and waters of Martha's Vineyard and Bahia, Brazil.

Tunstull has exhibited his work in many solo exhibitions including those at the Picture That Gallery in Stamford, CT and the Cousin Rose Gallery in Martha's Vineyard. The artist's work is in numerous private collections. Since 2003, he has lived and worked in Claverack, NY.
Glenn and I met for lunch at an outdoor café that provided a beautiful backdrop for us to talk about Glenn's beautiful art.

Glenn is someone who is always looking for inspiration so that he can provide it through his work and, although he does tend to find his inspiration in some of the most likely and obvious places, he can and will find it wherever he is.

He possesses a generous and lovely spirit so maybe he doesn't have to find it at all. Perhaps it is the beauty that ultimately finds Glenn...
DR: Tell me about your life and your work.
GT: I am at a very good point in my life right now.
I am living where I want to live, in an actual paradise in the pastoral Hudson Valley and it really informs my work which has a tendency to focus on idyllic settings - landscapes.
At this point I feel like I am reaching a level of achievement with my work that I have long since tried to get to. I think a lot of artists start to one point and they have a place in their mind that they are trying to get to. I have that and it has been a moving target. Where I am now has led me to another point. An example of that is that, up until now, I have been doing mostly representational, realistic type of imagery. Now my work is moving toward more of an abstract imagery. I am playing more with color and shape as opposed to line. That is something different for me because I tend to be a mostly line-type of artist. This is unknown territory for me and it is scary which also makes it exciting. I am afraid that it might not work and that makes it interesting and exciting to do.
In addition, I have a wonderful relationship with my partner Joe Steel, a relationship which continues to evolve. Sometimes I don't know why I have been so lucky in that regard. We are having a lot of fun together, traveling and -
I am painting what I see in the world, creating my perspective and giving my spin to the world that I live in.

Harlem, NY
12"x16"
watercolor on paper
Limited Print Editions are available



Glenn Tunstull: A Review
by John Mendelsohn

To paint the world might seem like a vain pursuit, but that is exactly what artists do. Each in their own way, they show this domain, and thereby claim it in miniature, making the world their own. Even at art's most expansive, this is, of course, a fiction. The world is illimitable, ungraspable. It is just that fact that makes art so poignant and emotionally real - the attempt to perceive and experience reality through each individual self.

In the art of Glenn Tunstull, the variability of water, light, and color itself are the ungraspable aspects of the world that recur in almost every painting. The spectacle of sunset skies and the play of light on calm seas are two of his favored motifs. It is the liminal qualities of these scenes that seem to most intrigue the artist, the states of being that are unnameable because they are always in flux.

Early on, Tunstull was an especially deft watercolorist, recording the world befoer him. But coming into his own as a painter has meant that his abstract vision has asserted itself, partly in response to an essential imperative of his art - coming to terms with what is beyond imagery itself, an intangible encounter with a reality that is both outward and sensory, and inward and transporting. Even in the paintings one would not describe as abstract, such as the beautiful Menemsha Sunset, the essential qualities of form, light, and evocative color reach the viewer directly. Similarly, in Dawn on Vineyard Harbor, the viewer has the sense of apprehending the freshness of reality as expressed in this particular time and place.

In this context, Tunstull's interest in a more abstract vision of the world is especially clear. The sky, water, or beaches in the abstract paintings are reminders that the world is on one level not a collection of identities but an experience of qualities. Tunstull has developed a language of pixilated atoms, often roughly rectangular or square blocks of color. At times regular in size, and at times variable, these dabs operate like the tesserae of a mosaic to build up a composite, gradating color zones. They coalesce into recognizable images and then break apart into pure sensation. Tunstull's atoms are capable of finely rendered scenes and nearly digitalized abstractions, like the painting A Midsummer's Eve.

Glenn Tunstull is an artist who has claimed the world in teh many places he has painted, and yet his real work seems to be allowing himself to be claimed by the world, to be overtaken by the fundamental aspects of its beauty.

Click here to visit Glenn Tunstull's website.
DR: How do you define success?
GT: Well that is something that has changed.
For a long time I thought that success was a matter of how much money you had in the bank. I now realize that success for me is how often I can smile about the circumstances that exist in my life. That doesn't mean that I have a lot of money or that I don't have issues but what I do have is a life style that is enjoyable to me.
Many people would love to be in my position with the travel, working in beautiful locations and painting for a living at the pace that I want to work. Those things bring a smile to my face and so --
I am successful -
in that regard.
I think the money follows the smile. Now that I am smiling, suddenly money is showing up.
DR: Funny how that works….

What is it that you don't have right now that you want?
GT: What I am still looking to receive is a certain critical recognition and wider exposure for my work. I am looking to become involved with more galleries, national and international. I am looking to have shows in a number of different places. I am also looking to get a critical response from the art world that will recognize my efforts.
DR: What do you have right now that you don't?
GT: The biggest thing that I have that I don't want is anxiety.
Is the work that I do going to be accepted, liked and purchased by others?
I have learned recently though that acceptance really exists within me and as long as I accept my work, other people will accept it too. Whether they buy it or not is not the issue. Some people will buy my work and others will not, based on a lot of different reasons. That doesn't mean that they don't like my work. It means that they are just not buying it.
I had an issue where I felt like the work need to be validated through purchases and that is something that I am trying to get rid of.
DR: What is the source of your inspiration?
GT: When it comes to painting an image, it is really all of the elements that are composed in a setting, whether that is of a human being or a boat on the water, the light, the proportions of elements in a particular space…
I am a person that is very inspired by the changing nature of water and the reflective nature of water. I am inspired by the multi-dimensional existence of water - as above so below - sort of quality.
I really like to paint water. Almost all of my paintings have something to do with water. And, as luck would have it, you have to go to lovely locations to find water and that is very inspiring
(Laughs)
DR: What do you hope that people say about you when you are not around?
GT: I hope that they have the same reactions that I have to some of the greats when I look at their work. And that is:
"How did he do that? How did he capture that color? How did he see that nuance in light or shadow? How did he find that subject that I can't seem to find in my own life?"
Those are the things that I hope people say about me.
DR: And what do you think that people actually say about you when you are not around?
GT: I had a friend once say that they were sitting out in Sag Harbor at a wonderful outdoor restaurant on the water. A beautiful yacht came by. Both people at the table said:
"That is a 'Glenn Tunstull moment'"
That is what I hope people will say.
I want people to feel, when they look at my work, that they are stepping into a beautiful setting even if it is a cloudy day, even if they are sitting in a windowless room. I hope that when they look at one of my paintings they actually step into my world for however long they are viewing the painting.

Paris in the Afternoon
14" x 20" watercolor on paper
In Private Collection

DR: What is the best part of a typical day in the life of Glenn Tunstull.
GT: When I actually put paint to a canvas, that is a remarkable moment. That puts a lot of things into motion and a lot of magical things occur when I start to paint.
My life is also filled now, now that I live in Hudson valley, with gardening. I do an awful lot of gardening. I have a huge garden. That is another very meditative and lovely experience that I have never had before. Growing up in the city, that was never a part of my life.
So --
gardening and actually working are some of the best parts of a typical day in my life.
DR: If you could imagine being at the end of your life, looking back, what would have had to have happened so that you will feel as though you lived a satisfying life and a life of no regrets?
GT: Well if I died tomorrow I would certainly say that I have lived a life of no regrets. Hopefully as I go forward into my future I won't amass any regrets.
There are certainly things that I might have done differently but I don't know if I would be who I am today if I had.
I am happy to wake up every morning and still be here and still be working and still be healthy and still be in a wonderful relationship…. I like the choices that I have made and I don't see anything that has really been negative in my life based on those choices.
DR: Do you have a secret passion?
GT: That is a hard question because there are things like hobbies that I have done in the past, that I have liked, that people may not know about me.
I am interested in astrology but I have never really developed that interest. I also have a business head that hasn't always shown itself in terms of actual dollars and cents.
Other passions?
No. I have never wanted to be a musician. I have never wanted to sing or dance…
DR: ...or join the circus?
(We laugh)
GT: ...or join the circus. None of those things are hidden deep within me. I am about as creative as I can be.
DR: If you could wake up tomorrow with a new ability what would you want that to be.
GT: I would like to be able to fly on my own volition.
It is one of those things that you have the reality of only in your dreams.
Other than flying, I think I would like to attract more money. I would like to wake up tomorrow and be attracting money like never before…
DR: A hundred years from now what do you want to be remembered for?
GT: A hundred years from now I would love to have a foundation that continues to show my work and influence other artists to create.
I would like to be remembered as an inspirational influence.
One of things that happened when I turned 50 was the realization that it was time to begin thinking about leaving a legacy. The fine arts allow me to create a legacy and to leave a legacy…
Yeah.
Thanks Glenn!
Martha's Vineyard Annual Exhibition of New Works


Safe Harbour
36" x 30" oil on canvas
Available as limited edition giclee




Currently Showing at Cousen Rose Gallery

Glenn Tunstull's Solo Exhibition Color and Light




Cousen Rose Gallery
71 Circuit Avenue
Oak Bluffs, MA